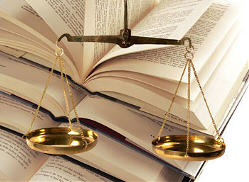 Our law office is committed to serving individuals and families all over the Pittsburgh area and we invite you to talk with us today. Our experienced attorneys can help you with a number of common and complex legal issues, including personal injury claims, criminal defense, business litigation, and will contests. No matter what legal issues you face, our team can provide the knowledge, experience, resources, and great customer service that you need for success.
When it comes to obtaining legal counsel, we offer the experience and expertise you need in times of emotional and physical stress, and even personal crisis. The difference between a positive outcome and perhaps the invasion of or loss of your rights is a good attorney. Our firm offers decades of experience that can help you with aggressive representation and a case that is well-prepared to provide the best possible outcome for you. We have over 20 years of legal experience and have built our practice by relentlessly pursuing justice for our clients and meticulously preparing each case as if it were going to trial. The Law Offices of D. Scott Lautner focus their practice on Divorce, Child Support/Alimony, Custody, Protection from Abuse, and Property Distribution
My passion is helping people, whether for family situations, civil cases, personal injury, estates or criminal defense.
Our areas of expertise:



Divorce,

Child Support/Alimony,

Custody,

Protection from Abuse,

Property Distribution

read more...